We are welcoming business travelers to witness a unique Moroccan heritage house and a cultural oasis in the heart of the Medina of Rabat, a world heritage site.
The house is an oasis of calm and serenity for its guests. Each of the eleven rooms has its own distinctive character with the finest handmade furniture and beautiful fabrics. The rooms are all equipped with IP telephones, high speed internet access and WiFi is available throughout the property.
Our Business Center includes a meeting and conference area, equipped with an Apple® computer, two PC (Windows®), a color printer and a large flat screen, allowing guests to attend to work needs outside the office.
Make your reservation from now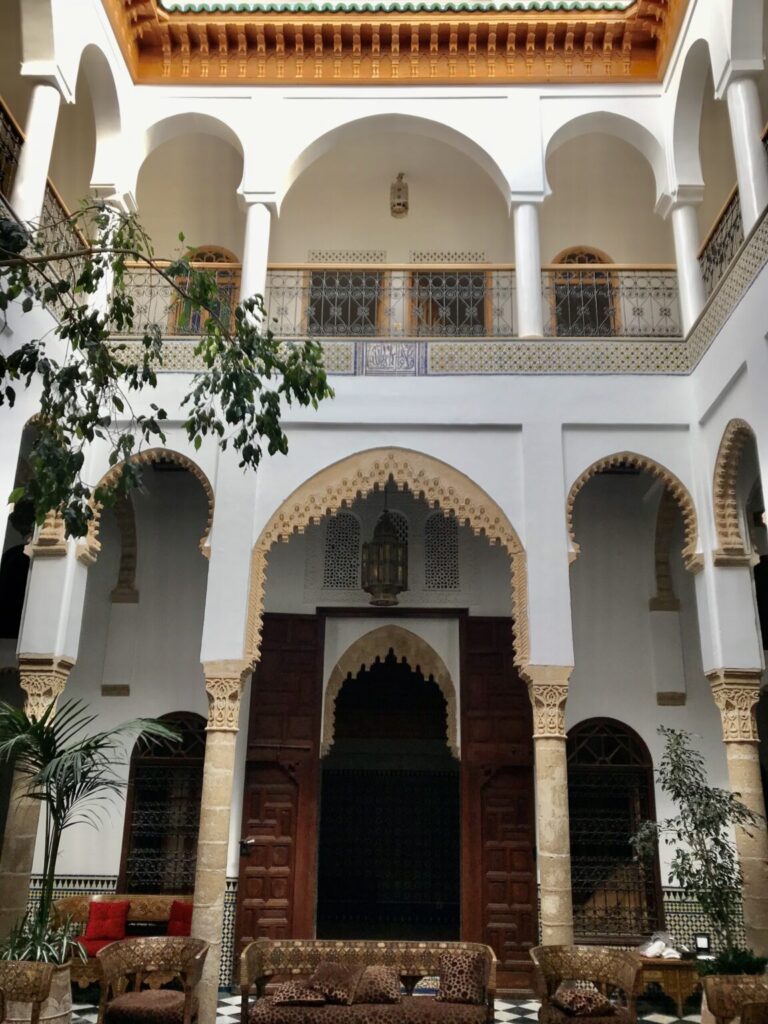 If you have any special request our team will be delighted to serve you diligently, just drop us a message or email us at

[email protected]